In a word, innovative
Right from our formation in 1995, we've been forward thinking, ideas driven and have succeeded in doing things better by doing things differently. In the beginning our aim was to create stylish, bespoke homes that offered great value, delighted owners and had been built with pride and to last. Today, we have made our original objective even more ambitious, so that we design and build to leave a legacy of sustainable homes.
Care and excellence from the ground up
Only time honoured craftsmanship and traditional materials combined with the most modern building methods and leading edge construction technologies go into our homes.
Building for the future can't wait until 2016
We believe climate change doesn't give us the luxury of being able to waste time. It demands we take responsibility now.
That's why our vision is to create desirable, sustainable homes that minimise our use of the earth's scarce natural resources and maximise our self sufficiency.
Inspired by Wolfgang Feist's 'Passivhaus' and Brenda and Robert Vale's 'Autonomous House' and with the aim of leading our industry toward the Zero Carbon Home of 2016. our vision offers you clear and tangible benefits. Your home will enjoy lower running costs; you will have lower reliance on traditional energy sources and suppliers; and your lifestyle will have a lower impact on our planet.
Company Profile - Directors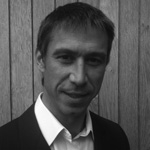 Jeremy Caine
Having been inspired by his property professional father, Jeremy has been in the sector all his working life. Starting in estate agency in 1983, where his knowledge of what buyers looked for in a home was honed, Jeremy then moved through construction and land buying to residential home sales with one of the UK's biggest builders. Having travelled extensively he developed a keen interest in architecture and good design.
He founded Aston Homes in 1995 to deliver his vision for the way in which desirable, exclusive homes should exude beautiful design, quality, value and style.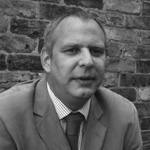 Chris Caine
Chris has worked in a wide range of industries and a variety of countries around the world. His extensive experience in logistics, project and people management and delivering results to tight budgets and deadlines has proven to be of great value in the property sector. Especially as Aston Homes' buyers and bespoke build customers demand excellence, first time, every time.
Towards ISO14001
As part of our commitment to the environment Aston Homes are currently undergoing assesment for ISO14001 accreditations.