This is Devon Cottage the latest of our developments.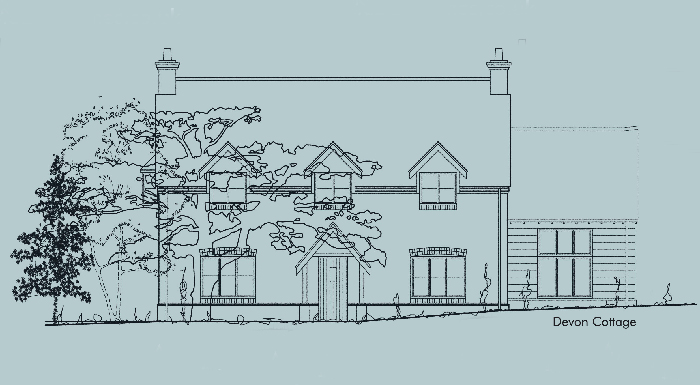 Devon Cottage is a single detached 4 Bedroom, 2 Bathroom family home now under construction in Cookham Dean, Berkshire.
The home will be built using traditional methods and handmade materials and has been sympathetically designed to blend in with its surroundings in a beautiful conservation area. The home is being constructed with the main aim of improving its energy efficiency, this will be achieved through a number of different building construction methods, which will be demonstrated and explained throughout the course of this Blog update.
We initially constructed an outbuilding on the property to give the local authority a pallet of the materials to be used for the completed home utilising handmade locally sourced bricks, traditional lime mortar and handmade roof tiles. The materials were selected to be sympathetic and in keeping with the local environment.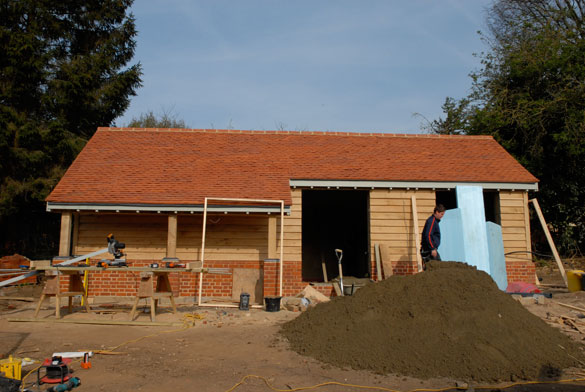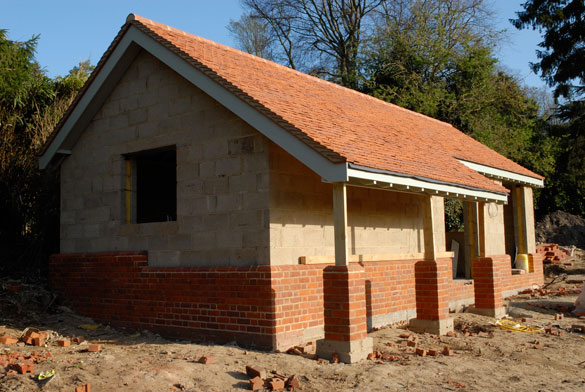 With the outbuilding now complete, and the local authorities confident in our selection of materials, work on the main house commenced.
The construction of the main house began with the excavation of a basement followed with the laying of the Caltite concrete system which will help in achieving good thermal mass for the home.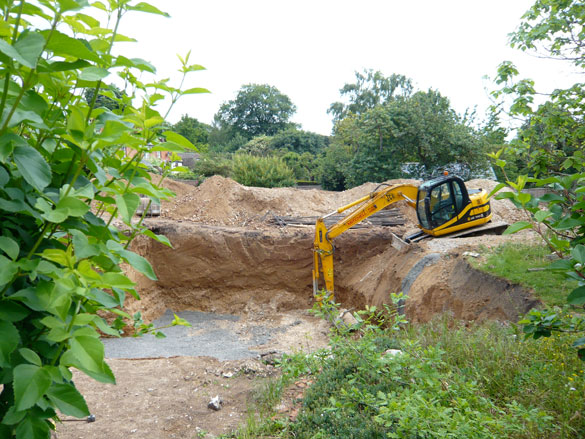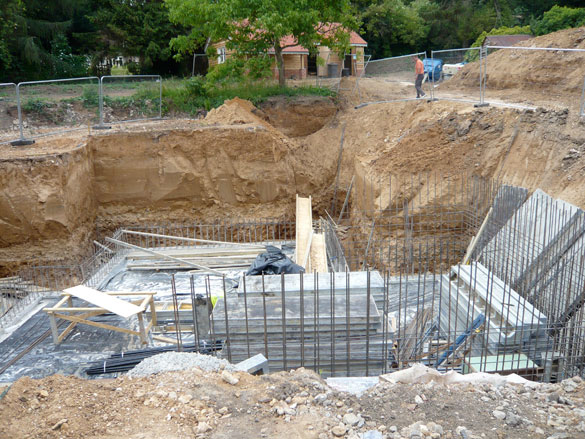 The development of the site is progressing well and the concrete first floor is due imminently.  The home will be constructed with thick concrete walls and middle floors to increase thermal mass with attention to the air tightness of the structure thereby further enhancing the energy efficiency of the building.
We will be updating this Blog as the site progresses, so watch this space!